Close to 100 cars belonging to volunteers from our presenting sponsor, Prudential Assurance Company, organisations like Elantra Club and Nanyang Polytechnic's School of Chemical and Life Sciences were part of the corporate car delivery held at Nanyang Polytechnic on 5 December 2015.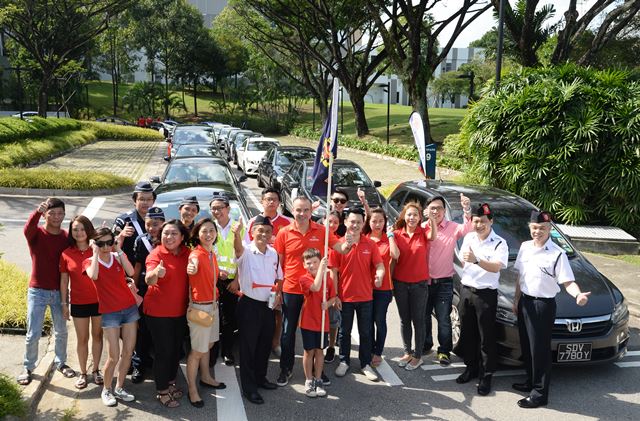 Aside from the donation of food hampers, members of the public are also encouraged to volunteer along with their cars to deliver the food hampers to the beneficiaries. Car boots were emptied to make space for food hampers to be delivered. Each car was loaded with 10 food hampers to be delivered to 5 beneficiaries. Our BB Boys were on standby to accompany those who needed extra hands.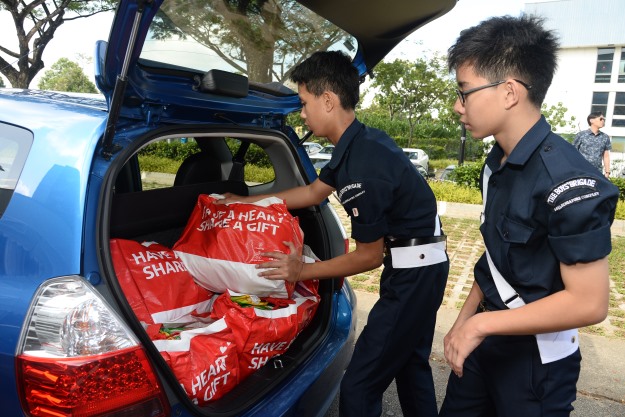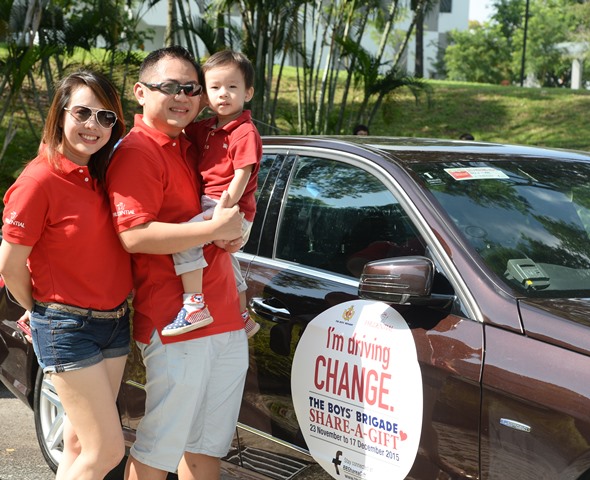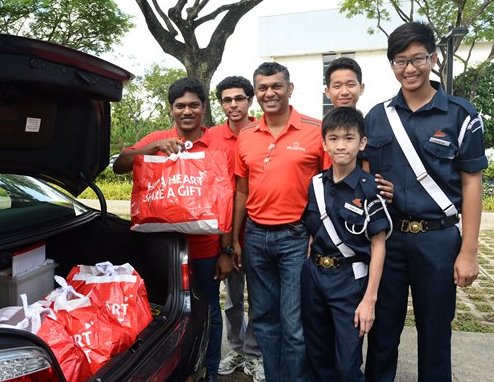 It was a privilege to have the Executive Vice President and Chief Agency Officer of Prudential Singapore, Mr Jon Sandham join us once again this year to flag-off the cars along with his son, Mikey and our Brigade's Vice President (Development), Mr William Wong.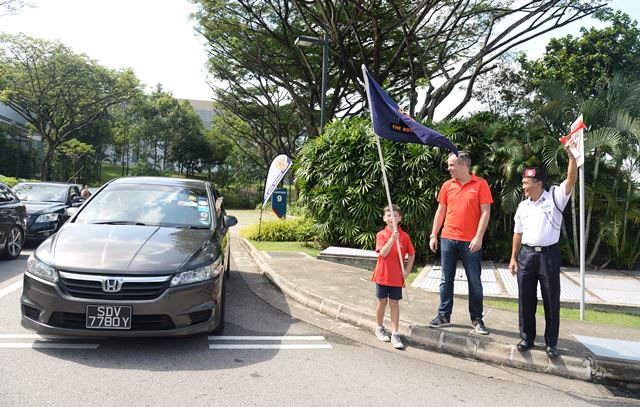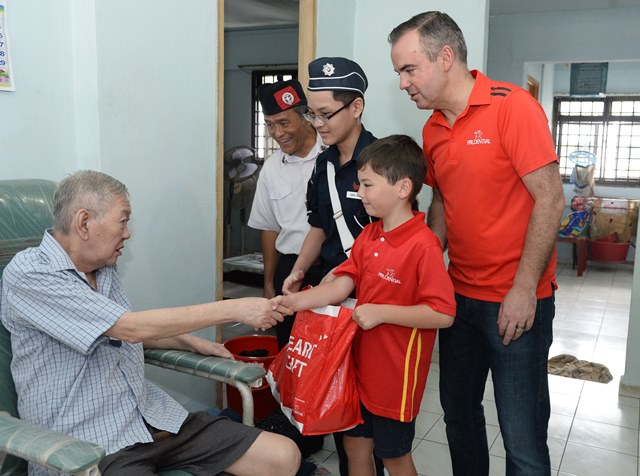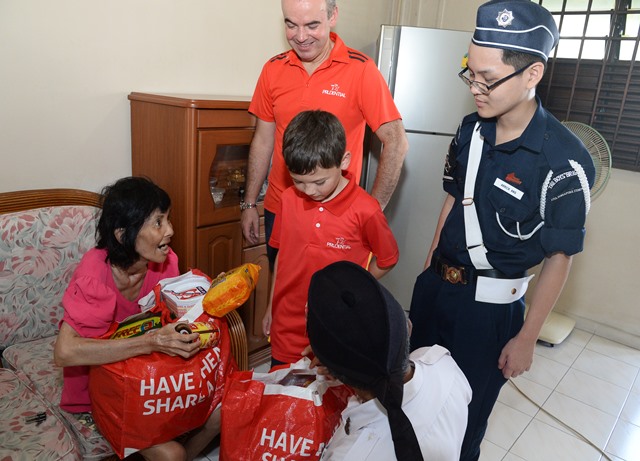 Mr Jon Sandham and Mr William Wong delivering the food hampers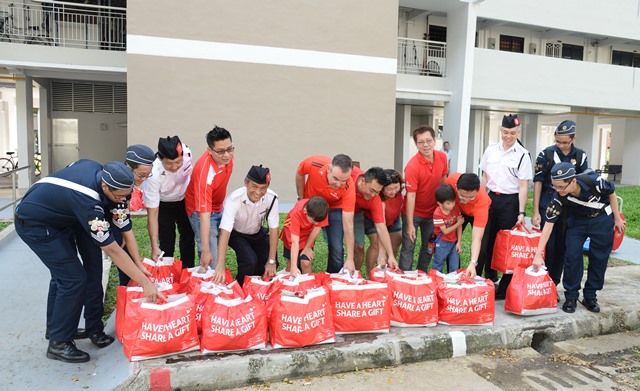 Thank you for joining us in this cause!
Car Flag-Off II is open to members of the public and organisations.
You can sign up with our Mass Car Delivery on 12 December by clicking this link -
https://docs.google.com/forms/d/1-FPZJVTl-WODlUgTQb6ukEvOQR0n4RJFwzvHCj57UYY/viewform?usp=send_form

We hope to see you there!